Teaching Teens Proper Skin Care: How Teen Facial Treatments Can Help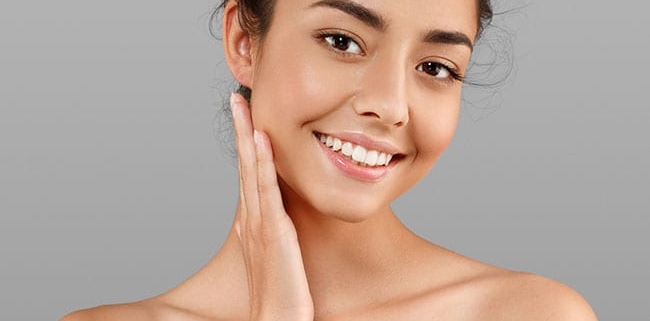 One difficult truth we can't ignore in parenting is that we can't stop our little ones from growing up. They eventually lose their sweet baby face as they mature, and their features become more defined. Many teens then begin to face aggravating skin problems, such as acne and eczema, that can leave them feeling embarrassed or frustrated.  Even if your teen doesn't have skin troubles, you want them to learn proper facial care in order to keep their skin healthy and prevent future problems.
At Pure Reflection MedSpa, we offer teen facial treatments. This is a perfect opportunity for your teen to have a therapeutic spa experience while gaining important information. Gifting your teen our teen facial treatments has many benefits, including:
Proper skin care advice from a professional aesthetician-Our professional aestheticians have a deep understanding of skin and how to treat and prevent many skin problems. Many teens will also be more inclined to listen and follow advice that they know is coming from an expert.
Treatment for acne and other skin problems-Our teen facial treatments can help your teen treat their painful and irritating breakouts while teaching them useful habits to further treat and prevent them at home.
An escape from stress and pressures-Life as a teen is stressful as you take on more responsibilities, navigate a social life, and try to solve problems you've not faced before. A day at the spa is a therapeutic experience that can help your teen unwind and rejuvenate their mind and body.
At Pure Reflection MedSpa, we are a full-service medical spa, and we have highly skilled professionals who focus on promoting and restoring balance in mind, body, and spirit. If you are interested in gifting your child our teen facial treatments, call us for an appointment today.
https://www.purereflectionmedspa.com/wp-content/uploads/iStock-621601746-feat.jpg
475
650
Pure Reflection Spa
https://www.purereflectionmedspa.com/wp-content/uploads/PR-Logo-All-White-1-400x176.png
Pure Reflection Spa
2019-10-25 10:00:14
2021-02-22 17:31:33
Teaching Teens Proper Skin Care: How Teen Facial Treatments Can Help