Benefits of Different Massage Types: Choose the One That is Best for You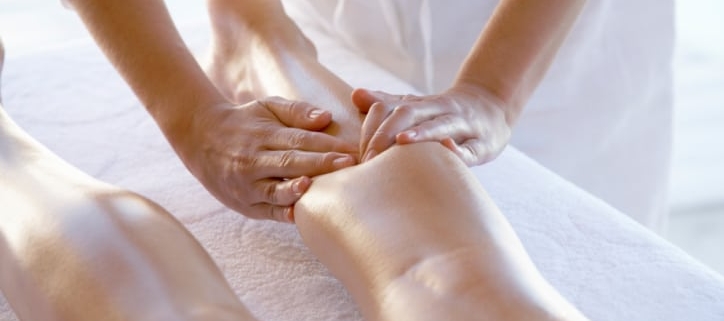 If you're new to the world of massage, we realize that it may be overwhelming to find out that there are many different types of massage you can choose from.  How will you know which is best for you?  What if you don't like the one you choose?  Or maybe you are a regular massage patron but didn't even realize that there may be a specialized massage type to treat exactly what your personal issues are.  We are here to tell you about the different massage types we offer at our spa and the benefits of each.
Reflexology- This involves applying pressure to certain zones of the foot that correspond with internal organs and glands, encouraging balance in the nervous system, while at the same time relieving tension. This may be the best choice for you if you are suffering from arthritis, plantar fasciitis, or ankle injuries.
Deep Tissue- Similar to a traditional Swedish massage, a deep tissue massage focuses more on accessing deeper layers of muscle and areas that may be chronically tight or sore.  Deep tissue massages are great for relieving serious tension or addressing injuries you may have in your back muscles.
Hot Stone- As the name implies, hot stones are placed on pressure points on your back to release tension and help relax muscles even more.  The stones may be used in the massage as tools or may just be placed on your back for their relaxation benefit. This may be the choice for you if you suffer from chronic stress or medical conditions (like fibromyalgia or arthritis), or if you desire increased flexibility or deep relaxation.
Sports- Used for athletes or anyone active in a sport (even the regular jogger), this massage targets muscles that are used in your particular activity.  It can help prevent injuries or treat areas that are sore or already injured.  Receiving a sports massage before or after exercise can actually enhance performance and aid in overall recovery.
If none of these seem to address your personal needs, you might be better off sticking with a traditional Swedish massage that works to lessen overall muscle tension and improve blood circulation.  Whatever your choice, we're sure you'll have a relaxing day at the spa and reap some much-needed benefits from your massage.
https://www.purereflectionmedspa.com/wp-content/uploads/6-massage.jpg
483
724
Pure Reflection Spa
https://www.purereflectionmedspa.com/wp-content/uploads/PR-Logo-All-White-1-400x176.png
Pure Reflection Spa
2015-05-07 09:00:11
2021-02-23 00:16:17
Benefits of Different Massage Types: Choose the One That is Best for You